Universitat Autonoma de Barcelona is ranked third in international students by QS World University Ranking (source). The university is full of people from all over the world, with different backgrounds, cultures and languages. UAB is located just 40 minutes outside of the city center of Barcelona, and attracts thousands of students every year. But what are the actual international students' experiences here at UAB?
English courses
Within the communication faculty two English courses are offered. For Charlotte, a student from Brussels, the scarcity in English courses is a stumbling block within the Erasmus program: "Based on the Fact Sheet offered online on the UAB website, it was not always clear to each Erasmus student what course package was available, it was a little bit confusing". This information was not communicated to the university on behalf of some students until after their application. Nevertheless, UAB's erasmus program provides tremendous diversity mainly in their Spanish and Catalan courses. Thanks to the UAB's broad focus on the Catalan language, the UAB is a strong player in the range of options for Erasmus students. However, it can be concluded that the focus on the English language should not be lost sight of.
«It is certainly necessary within the faculty of communication to master different languages."

– Charlotte, Brussels
A lot to offer
However, the UAB has a lot to offer to these students, which is one of the reasons why Miros, a student from Mexico, chose to come at this particular university for her Erasmus: «I chose the UAB for its many options and practical courses, also I've read that it's one of the best universities in Spain! I really worked hard to come here, I had to compete with all the students from my country and provide at least a 8.5 to have a chance to be selected."
Located 40 minutes by train from Barcelona, the university is also really appreciated by students who want to combine the experience of a vibrant city with a well known university located in a green and peaceful environment.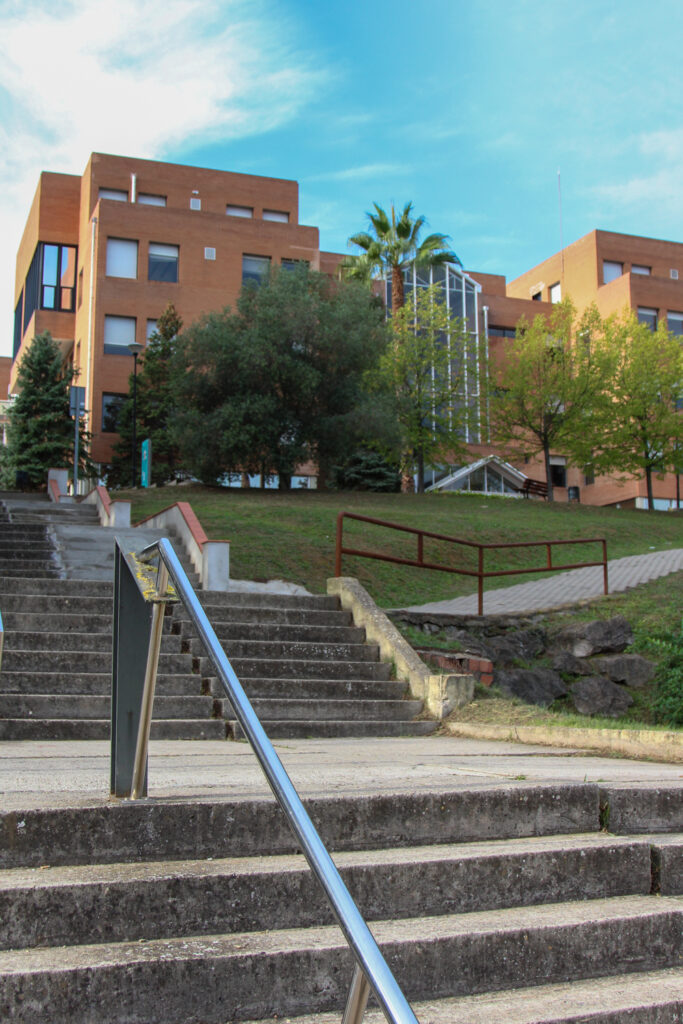 "You really get the best of both worlds, learning at a well known university and living in Barcelona !"

– Miros, Mexico
An opportunity to learn a new language
UAB recommends that students have a minimum language level of B1 in their Fact Sheet offered online. A Norwegian exchange student at UAB saw this as a great way for him to improve his Spanish: "I wanted to learn more Spanish and thought that going on exchange to Barcelona could really help me with this". He further explains how the Norwegian government promotes taking courses in a new language and they offer their students a scholarship. This gave the Norwegian students an opportunity to improve their Spanish, and therefore enroll in Spanish courses. However, the student from Oslo explains how UAB offers both Spanish and Catalan courses, but the Fact Sheet contains a few mistakes where both languages are mixed up. This is confusing for those who speak Spanish and not Catalan. From this, we can conclude that the UAB's fact sheet is in need of a few improvements in order to provide trustworthy information.